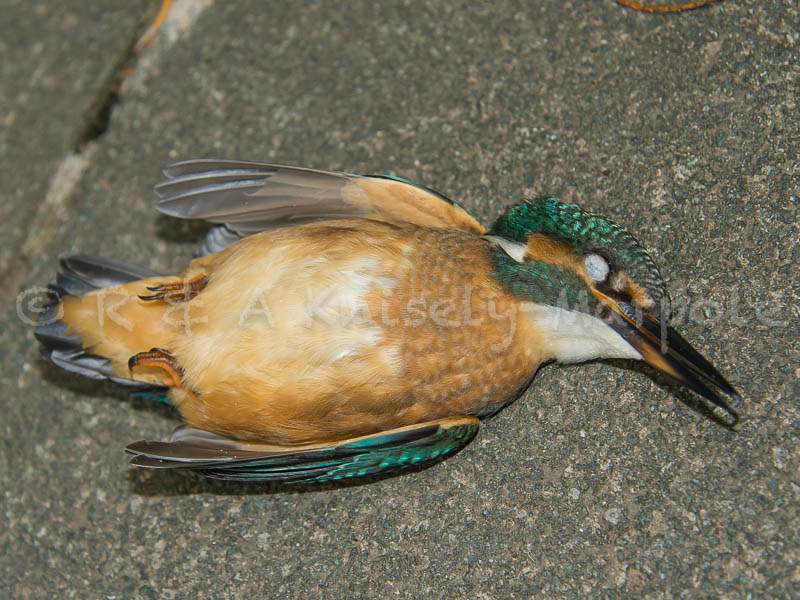 I had an interesting encounter with a kingfisher in August 2007, while on a bryophyte course at FSC Preston Montford. Early one morning I was awoken by the call of a kingfisher. I looked out of my window and saw one fly into the vegetation round the pond outside, it then flew up onto the roof opposite, then sped off down over the pond - which is in a courtyard - straight into the dining room window. I quickly put on some clothes, grabbed my camera and rushed downstairs. At first I though the bird might have broken its neck, but when I touched it it moved okay.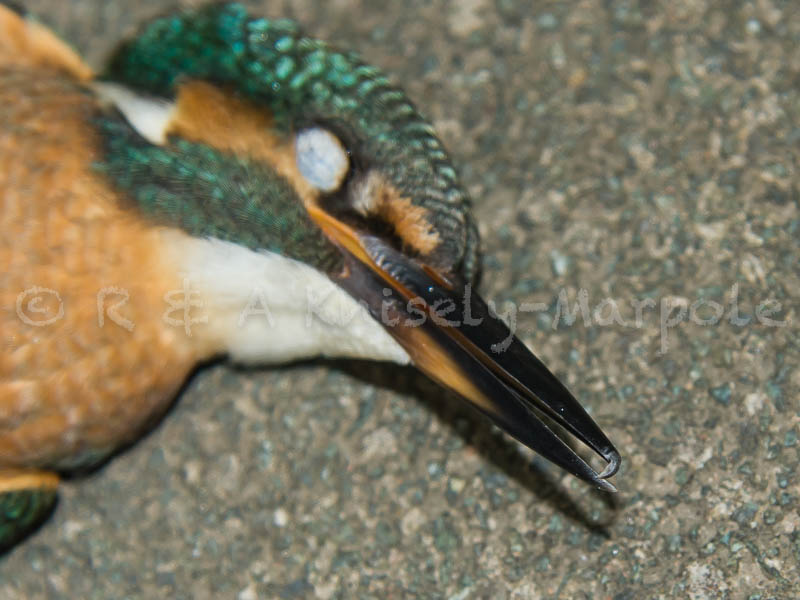 The upper mandible was really curled over at the end, so I carried it with me back to my room, where I straightened it out the best I could with some forceps out of my bryophyte kit.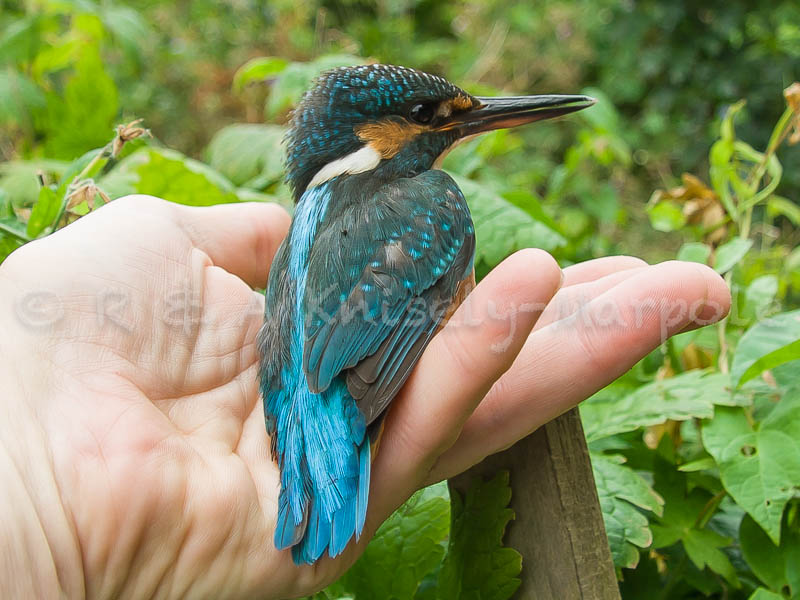 I then took it back into the courtyard and rested it in my hand until it regained conciousness and finally flew off.
I don't know whether it was the same bird, but I saw a kingfisher in the same place on a couple of more mornings, and each time it flew over the top of the building - in the same direction as the first - but gave the window a wide berth!